Our Club
The modern clubhouse, built in 2004, comprises a single storey building with easy access for all. There is a generous, surfaced car park protected by dense hedging, which extends from the front of the clubhouse back alongside the 15th hole.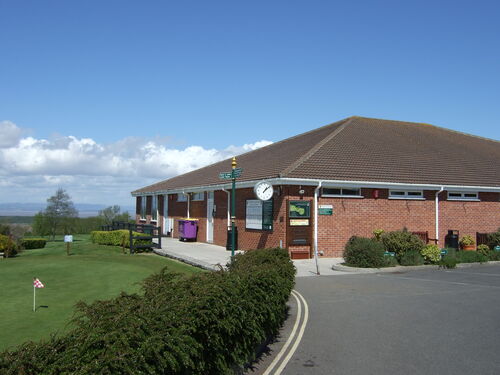 The main entrance leads past the administration offices to the spacious lounge bar and restaurant areas which enjoy panoramic views of the Bristol Channel and the South Wales coastline. A paved patio area beyond allows patrons to relax in the open-air whilst watching play off the 1st tee, the 16th hole and the 18th green, again, against the magnificent backdrop of the Channel and beyond.
The bar offers a wide choice of beers and ciders, wines and spirits as well as soft drinks and snacks and is open from 11.30am to 11pm most days throughout the year. (Winter opening times apply on Monday and Tuesday evenings).
The adjoining restaurant area is open from 9am to 6pm daily and offers a wider ranging menu, from hearty breakfasts through a full lunch-time service to early evening meals.
Private Functions
Our Restaurant and Bar are also available for private functions. Please submit the Event Booking Form below, or contact our Secretary/Manager on 01934 625789 for further information.