Welcome to our new PGA Professionals, Scott Thompson, Roy Baker & George Ryall

In the coming months, The Pro-Shop team will be adding to their club website pages as they seek to redevelop the Pro Shop and Teaching Facilities.


---
Scott Thompson
Scott Thompson first worked in a Professional shop at Weston Super Mare Golf Club in 1997 and turned professional a year later. After qualifying as a full member of the PGA in 2001 Scott was given the opportunity to move to a new course which was one of the elite courses in our area, The Players Club.

During his time at The Players, Scott widened his knowledge of how a golf club is run and held various positions (Assistant Professional, Teaching Professional, Head Teaching Professional, Golf Events Manager & Events Manager). It was during this time that Scott took his playing more seriously and in 2004 Scott gained his PGA Europro Tour card. Since then Scott has gone on to win and play in many events on the South West PGA circuit.

As well playing Scott became one of the leading Putting Coaches in the UK. He also developed an excellent reputation as a Swing coach. During the 2005 season, Gordon Brand Jnr employed his skills full time. Gordon kept Scott as his coach until he stopped playing the European Tour full time in 2008.

In 2011 Scott took up a new challenge and became Course Manager at Bleadon Hill Golf Course. When he arrived the Course just had Greens and Scott had to learn how to cut fairways & greens, design and build bunkers. When Scott left the Course, he had helped to build a facility that had 9 manicured holes, driving range, established professional shop, over 100 members who had the option to play in competitions.

After building a solid reputation as a PGA Professional, the Mikulla Family (who had recently purchased Mendip Spring Golf & Country Club) asked Scott to come and join their team in developing their new facility. During this time Scott has further developed his brand Platinum Golf and the services he offers are now widely regarded as one of the best in the South West.

In December 2017 Scott and his team will be taking over as the new Professionals at Worlebury Golf Club. As well as returning home to where it all began for Scott in 1990, he is aiming to provide a service to the members and visitors that is second to none.

'It is a life time achievement to be the Club Professional at Worlebury GC and I am looking forward to providing a services that befits this historical facility, that over the years has produced so many exceptional golfers'.

Telno 01934 623932 or via email: proshop@worleburygc.co.uk
---
Roy Baker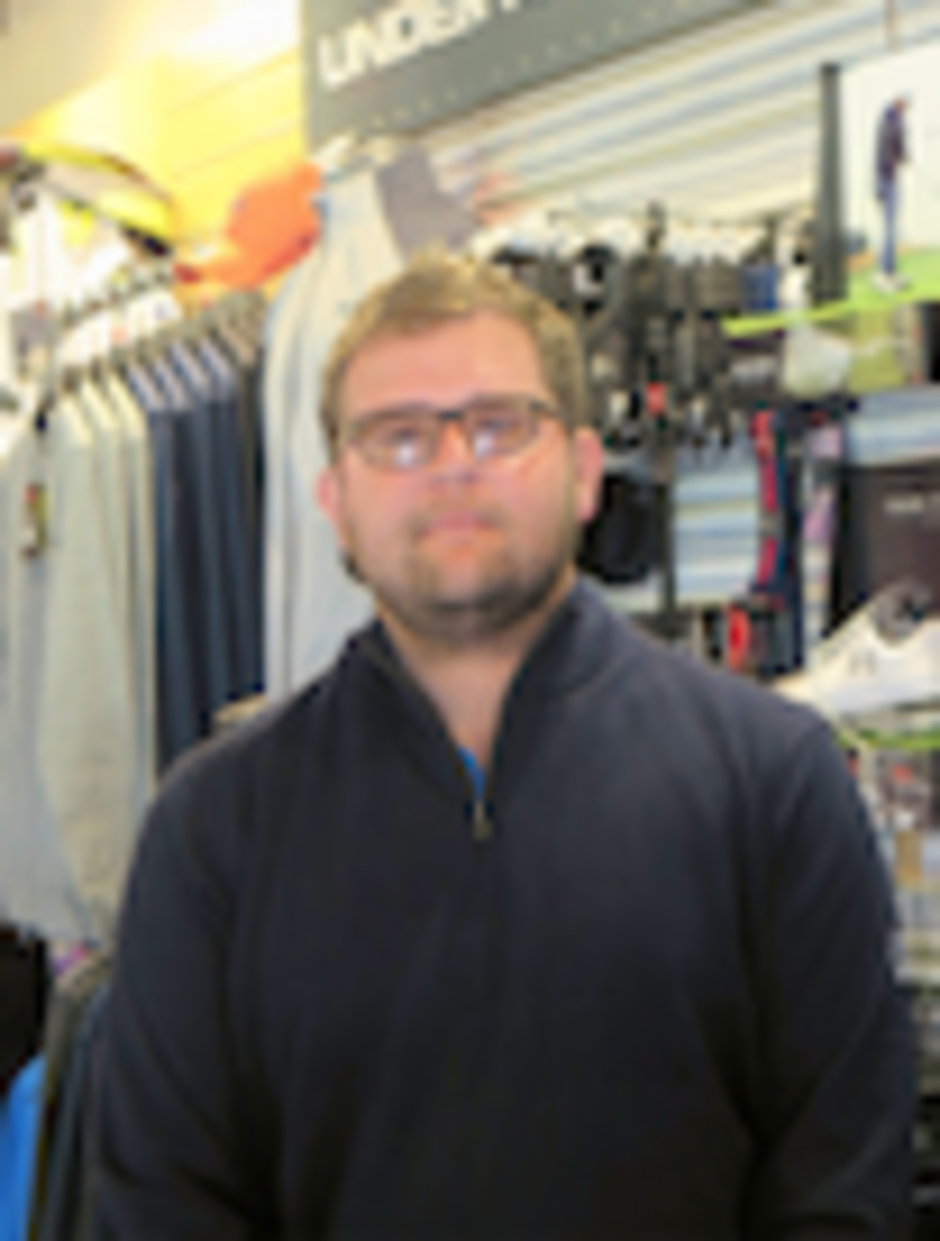 For the last 10 years, Roy has worked throughout the county providing an excellent range of services in coaching, repairs & custom fittings and retail as an Assistant Golf Professional. Before he joined the team he worked at the Isle of Wedmore Golf Club and Brean Golf Club.

Roy started playing golf at his local club in Burnham-on-sea at age 13. A few years later, he graduated from UWE Hartpury College where he received his qualification in Sport Exercise Science & Psychology. During his studies he was appointed as the University's Golf Captain.

In 2016, Roy qualified as a PGA Professional and since then he has become a regular player on the Gloucester, Somerset and South West PGA circuits. Over the years, Roy has played in numerous PGA tournaments, qualified for the Powerade National Assistants Golf Championships, and in 2013 he won his first PGA victory. He was also nominated as one of the top four 'Foremost PGA Assistants of the Year 2016' by Foremost.

"I look forward to meeting everyone and taking a new challenge at the club, I'm happy to share my knowledge and experience with new and current members, of all ages and skills levels, and help to improve their technique."

If you would like to book a lesson with Roy please do not hesitate to contact him for a consultation. He will tailor the lesson to your needs and get the best out of each session'.
Telno 01934 623932 or via email: proshop@worleburygc.co.uk
---
George Ryall
Having had a handicap of 1 from the age of 16 and played county golf for Somerset for many years I turned professional at 27. I have over 30 years of experience as a PGA Professional. During these years I have enjoyed playing on the European Tour, European Challenge Tour and most recently the European Senior Tour. Whilst on tour I enjoyed many happy times that also included winning the Dutch Open on the European Senior Tour, The Belgian Open on the European Challenge Tour and the PGA Senior Championship. It was an honour to have played for Great Britain and Ireland in the P.G.A Cup (The PGA professional equivalent of the Ryder Cup) winning every game. Back in the region I have won the West Region order of merit twice and numerous tournament wins in the South West.
My passion for golf is playing and coaching and I still enjoying doing both even after all these years. I am very proud of my work as a coach. It has taken me to the U.S P.G.A tour, European Tour and European Challenge Tour. I have taught golfers from all levels of the game and I take great pleasure in helping people from all levels to improve their game.
"I am looking forward to joining the team of Professionals at Worlebury Golf Club and will be delighted to help anyone with their game".
Telno 01934 623932 or via email: proshop@worleburygc.co.uk
---
As a member of Foremost, the largest buying group in the country, they have access to all the major brands even if they are not actually in the shop. Taylormade, Galvin Green, Titleist, Callaway, Footjoy, Motocaddy, Under Armour and Powakaddy are amongst their high quality suppliers.